The area
Located in the Heart of the Snowdonia National Park
The bunkhouse is located in the beautiful Vale of Ffestiniog set right in heart of the Snowdonia National Park.

Within 10 mile radius you will find the most popular tourist attractions in North Wales, stunning beaches and an ideal base for an outdoor activity break.
The bunkhouse is situated by the Roman road Sarn Helen one mile south of Maentwrog village on the A496 from Harlech to Blaenau Ffestiniog, with Moelwyn Bach towering opposite with the river Dwyryd meandering below.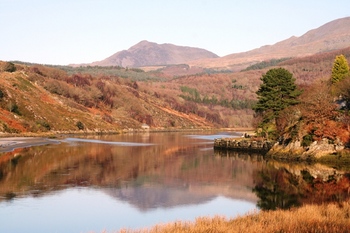 Maentwrog village was built by the wealthy Oakeley family of Plas Tan y Bwlch, who owned a huge slate quarry in Blaenau Ffestiniog, their imposing mansion is visible on the opposite side of the valley. The mansion now serves as the Snowdonia National Park Authority Residential Study Centre. The attractive gardens and extensive woodland are open to the public throughout the year, providing excellent views of the Vale of Ffestiniog.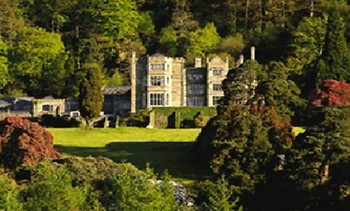 LAND OF LEGENDS

The bunkhouse is on the farm named Felen Rhyd Fach translated means "yellow little ford" and according to the Mabinogi, Felenrhyd was the place where Pryderi was killed and his grave is above Y Felenrhyd,

The name of the village Maentwrog translates as "Twrog's stone".

According to legend, the giant Twrog hurled a boulder from the top of the Moelwyn destroying a pagan altar. This stone is said to be the one still outside the church porch.

The stone, which measures around four feet high, has indentations on the top of the stone which are supposed to be the prints of the giant's thumb and finger.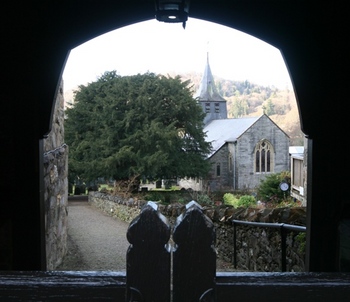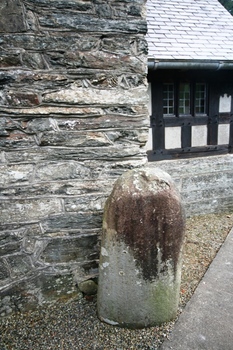 MAENTWROG POWER STATION

Below Felen Rhyd Fach Farm is the hydro-electric power station which opened in 1928, and still produces electricity today. Its water supply comes from the nearby large reservoir, Llyn Trawsfynydd.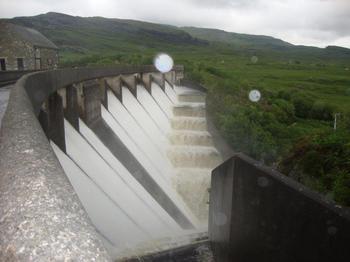 The Vale of FFestiniog has been Russel Grant, astrologer and Strictly Come Danicng star's home for the last 9 years.

According to the Daily Mail

"from his rambling Victorian house Russell Grant, enjoys one of the most beautiful views in Britain..."

"Where else will I ever find a scene like this?" wails Russell, indicating the wide river flowing just yards from the road and passing in front of the house.

"........ everyone who visits us falls in love with the vista".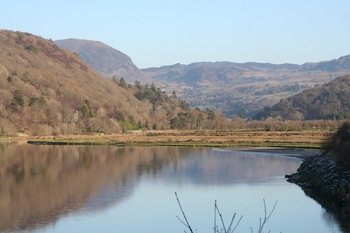 The area Statistics: 0 click throughs, 1099 views since start of 2023